LAMINATE FLOORING: THE PROS AND CONS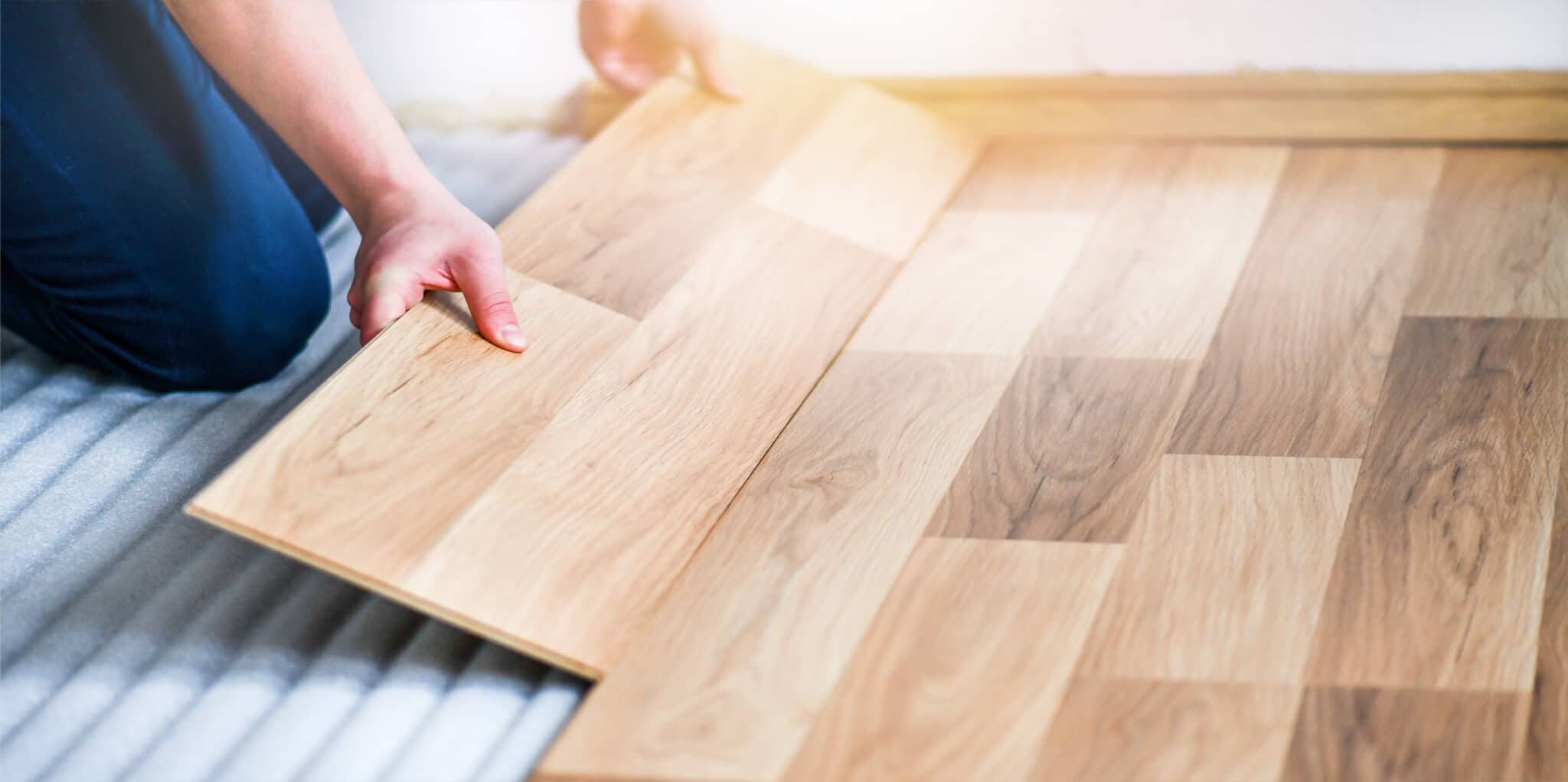 In the consumer market, laminate flooring is a popular choice and they come in a wide range of finishes from wood to natural. This will enable you to craft the look and feel of the room. Laminate flooring is great for hallways, entry ways and living rooms.
Is Laminate Flooring Plastic?
In the early days, people looked as if laminate flooring was made of plastic, due to the design, look and easy affordable. Due to innovative manufacturing, laminate flooring looks as if it is made of solid hardwood or stone..
What is Laminate Flooring?
Laminate Flooring is a kind of composite, synthetic flooring. A fiberboard or plywood core layer is made up the base of flooring. In some cases, to the bottom of the core layer a backing layer or underlayment is added for insulation and extra protection. On the top of the image layer, a printed image of real stone, wood or other material is used. Finally to protect the lower layers from damage, a transparent or thin layer is added.
Laminate flooring is the best way to attain the look of stone or wood floors without paying the extra price of the floor. In the past, this flooring was known to look artificial and cheap, but now they are durable and have low-maintenance. This is due to the increase options for all photorealistic image layer, excellent and high quality flooring.
Benefits of Laminate Flooring
Laminate flooring has various benefits and becomes favorite for busy households. These include:
Manufactured to be highly durable – Laminate flooring includes a photo image enclosed by high density and protective layers. These are together bonded to create a highly durable floor. There has been an improvement in laminate manufacturing that has helped creation of more genuine finishes in mass qualities. The flooring is good for your décor and mass manufacturing makes it cheaper to buy.
Easier and Cheaper Installation – Laminate flooring are easy to install and affordable as compared to other flooring options and can be installed as a DIY project.
Hygienic and easy Cleanable Surface – Laminate flooring is easy to clean. It only needs to be swept and mopped regularly with mild detergent and water. It is great for a house with kids who makes mess around. It is best for allergy sufferers as the dust and allergens can be cleaned easily.
Realistic Design – The laminate flooring looks so natural that it is difficult to identify them as they look like wood. Though they tend to be higher in price, you get all the benefits of lamination with a beautiful finish.
Scratch and Water Resistance – Laminate flooring is perfect for those families or house where there are hosts of guests. The top layer of this flooring is highly resistant to scratches and water. The flooring can cope up with the day-to-day pressure with ease. Since, they are scratch resistant it is recommended to use furniture pads beneath furniture legs to avoid any scratching and place mats in heavy areas like entrance ways and in the kitchen.
Conclusion – Laminate Flooring is low in cost, cheap and easy to install, scratch and water resistant. The flooring is hygienic and easy cleanable surface with a realistic design with high quality products.